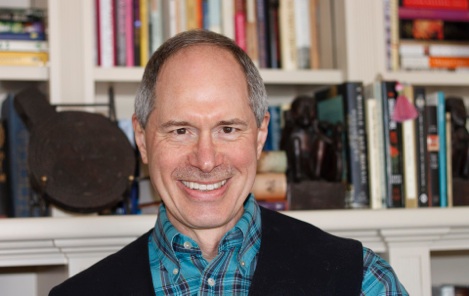 Philip Chanin, ED.D., ABPP, CGP
Licensed Clinical Psychologist – Nashville TN
A Brief Bio
I graduated from Nashville's West End High School, where I had the great good fortune to play basketball for the late Joe Shapiro, who taught me so much about reaching one's potential, in life and in sports. Subsequently, I received a Bachelor's Degree from Amherst College and a Doctorate in Counseling Psychology at the University of Massachusetts, Amherst.
I did Post-Doctoral training in Massachusetts and in Philadelphia, at The Devereux Foundation. I opened a private practice in Ardmore, on Philadelphia's Main Line. I then relocated back to Massachusetts, living on the campus of the Northfield Mt. Hermon School, and spent five years working at an inpatient substance abuse treatment hospital in New Hampshire. I then established a private practice in Keene, NH, before moving back to Nashville in 1991.
I am Board Certified through the American Board of Professional Psychology, am a nationally Certified Group Psychotherapist, and am also an Advanced Imago Therapist. I formerly served as Chair of the Board of Directors of the Nashville Psychotherapy Institute. I am an Assistant Clinical Professor in the Department of Psychiatry of the Vanderbilt University School of Medicine, for whom I see psychiatric residents for supervision and psychotherapy.
In my free time, I enjoy spending time with my wife and my two grown step-children.  I also enjoy reading, walking, yoga, playing squash and tennis, spending time with friends and colleagues, and traveling in the states and internationally.
What Former Patients And Colleagues Are Saying About Dr. Chanin:
"I have known Dr. Chanin for almost 20 years, and he has been a positive influence in my quest to live the best life possible. He has been instrumental in helping me to achieve my career, relationship, and personal aspirations. His ability to DEEPLY listen, understand, and inspire is top notch. I can highly recommend as a therapist."
-Sonya Thomas
"I chose Dr. Phil Chanin because of his background, experience, and philosophy of mindfulness. I continued my therapy with him because of his ability to listen, communicate, and assist in my self-awareness. Under his guidance, I healed four decades of pain in four years."
-Michelle Swan
"Dr. Chanin is fantastic! I worked with Phil over several years and he is great. He helped me resolve a lot of issues and showed me how to see myself and my situation from new perspectives. Through this work, I was able to forgive, heal, and move forward. Dr. Chanin brings a wealth of knowledge and resources and truly listens to his clients. I am truly grateful for Dr. Chanin!"
-Joey Sims
"As a survivor of a traumatic childhood, I came to Dr. Chanin 20 years ago with a barrel full of issues, the greatest of all being trust. The role he has played in my healing and growth cannot be overstated. He has earned my total trust over the past 20 years, which is no small task, and he's done it by showing up with presence and authenticity, 100% of the time. Dr. Chanin is a man of few words, but when he speaks he is concise, wise, and insightful. His approach is gentle guidance and thoughtful, practical suggestions. Rather than trying to "wow" with his own knowledge, he somehow manages to lead me to my own. This is what makes him so unique and so profoundly effective. If you are looking for a therapist and are really ready to do the work required to heal, I recommend Dr. Philip Chanin with confidence and enthusiasm. I can't imagine who I'd be if not for his sustained and unconditional support."
-Luckie Westlund
"Dr. Phil Chanin is one of the most brilliant psychotherapists that I have ever had the opportunity to work with. He thoughtfully provides individual, group, and couples therapy. Impressively, Dr. Chanin sees the big picture and skillfully teases out underlying psychiatric problems ultimately allowing those he treats to get truly well. Having collaborated with him in providing care dozens of times over the years, I know how respected Dr. Chanin is by those he helps as well as by his colleagues in the professional community."
-Mike Reed, M.D.
"Dr. Chanin served as my supervisor for a two year period. During that time, I had the privilege of being present in the room with Dr. Chanin to witness his therapeutic work with individuals, couples, and groups. Dr. Chanin's calming presence holds clients facing difficult moments in their lives with compassion. His gentle guidance allows clients to move toward growth and health. His depth of experience working in his field combines with his curious mind and open heart to provide excellent care for each unique client. I highly recommend Dr. Chanin as a therapist."
-Julia Marx
For Additional Stories About Dr. Chanin's Work, See His Google Reviews