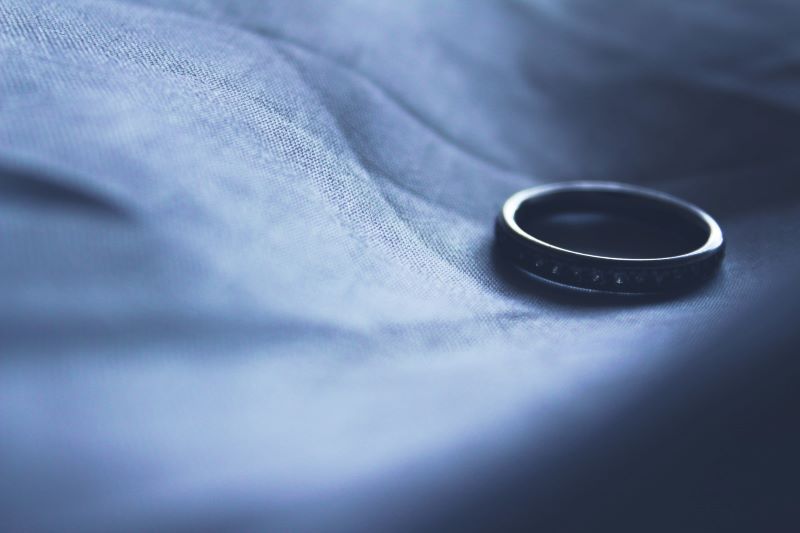 17 Jun

Benefits of Divorce Counseling
Posted at 7:00 am in Couples Therapy, Individual Therapy by jlbworks
When Marriage Counseling Isn't An Option
Couples therapy before or after a divorce is a difficult situation. There are hurt feelings on both sides. The process involves the separation of people, distribution of possessions, and relearning how to navigate the world on your own. And when children are involved, these difficulties are magnified.
Many people feel lost, depressed, and confused throughout this process. Divorce hurts. It can be confusing. Pre Divorce Counseling can help the people involved to get a better perspective on the difficulties facing them throughout the process.
Here's what you can expect from a divorce counseling with a professional like Dr. Phil Chanin in Nashville, TN.
Individual or Couples Therapy Provide Better Coping Abilities
Emotions run high throughout the entire divorce process. Marriages have a lot of emotions built into them and unraveling a marriage can release these emotions in a variety of different ways. It's common for people on either side of a divorce to experience depression, anxiety, and other negative feelings. This can become overwhelming.
However, divorce counseling can help you to work through these emotions. Learning to manage them gives you the ability to address them individually. It's too much to take on at once. A trained psychologist can help you align these numerous emotions and speak to them one at a time.
Pre-Divorce & Couples Therapy can help Navigate Familial Changes
Family dynamics are forever changed by divorce. Children don't fully understand why these things happen. It's important to create a new normal for them that is comfortable. This might seem impossible, but there are steps that can be taken to reduce the stress and discomfort felt by everybody.
Divorce counseling helps people navigating a divorce to recognize their needs and act toward fulfilling their familial duties. Children are going to need a lot of help during this time. And a parent won't be in the proper mindset to provide this help if they are struggling themselves. Give yourself the best chance at helping your children by working to keep yourself in the proper mindset.
Individual Counseling for New Perspective on Relationships
Divorce can be confusing. The reasons leading up to the divorce often leave people wondering just what went wrong in the relationship. There are a wide variety of paths couples take to go from newlyweds to a divorce. Not every path will be the same.
However, understanding can be gained through self-reflection and analysis of past events. Divorce counseling gives a person the opportunity to talk through their experiences with a third-party. This allows a person to get a new perspective on the relationship and help gain a better understanding of their situation.
Pre-Divorce or Couples Therapy for Healthy Communication
Divoce counseling can either be done individually, or in a couples setting. This allows for lines of communication to remain open even as the split occurs. This is incredibly advantageous not only to the process of divorce, but also to each person's ability to cope with their emotions.
It can be tempting to cut off all communication during a divorce. This is counterproductive. A lot can be gained from remaining communicative with the other person. It allows for the opportunity to express yourself, gain perspective, and put together a plan for moving forward.
Individual Counseling or Couples Therapy provides a Support System
Both sides of a divorce often feel like they are lacking a support system during the process. This is because their previous source of support is now the reason they need support. It can be difficult to find someone you feel comfortable enough to talk through your emotions with.
Divorce counseling can act as your support system to get you through this difficult time. An experienced psychologist like Dr. Phil Chanin has helped many people through incredibly difficult times.
Pre-Divorce Counseling helps Separate Legal Necessities
There is a lot of emotional distress that comes with a divorce. However, there are also many legal processes that need to be addressed as well. This involves the dispersal of physical property, any possible alimony payments, and custody considerations for children.
These are complicated processes that take a lot of attention. It's incredibly helpful to keep emotional issues from clouding these legal necessities. Divorce counseling will help you focus on these considerations so you can set yourself up for a proper separation.
Counseling or Therapy After a Divorce provides A Path Forward
Divorce is a time of transition. The life that has been built through marriage is being dismantled. And although this can leave a person feeling hopeless, it is an important time. This is when each party to a divorce needs to set themselves up for their new lives.
Divorce counseling allows a person to process their emotions in a productive way. This gives them the ability to work through the often hurtful remnants of their dissolved marriage and look to what comes next.
Contact Dr. Phil Chanin for divorce counseling in Nashville, TN today.